"How do you know you are a social enterprise? How do you know you are making an impact?"
These, according to William Hendradjaja, are the two most important questions to ask early-stage social entrepreneurs.
The Jakarta-born entrepreneur (pictured below) is the co-founder and managing partner of Social Innovation Accelerator Program (SIAP), which aims to help early-stage social enterprises follow a more structured and sustainable path, and which has become one of the leading forces shaping the Indonesian social enterprise ecosystem.
A country of over 270 million people, Indonesia faces multiple social and environmental challenges. But there are also many eager to make a change, often in the form of social enterprise. There are an estimated 342,000 social enterprises in the country (according to 2018 figures from the British Council and the United Nations Economic and Social Commission for Asia and the Pacific), and the number has significantly grown in the past five years.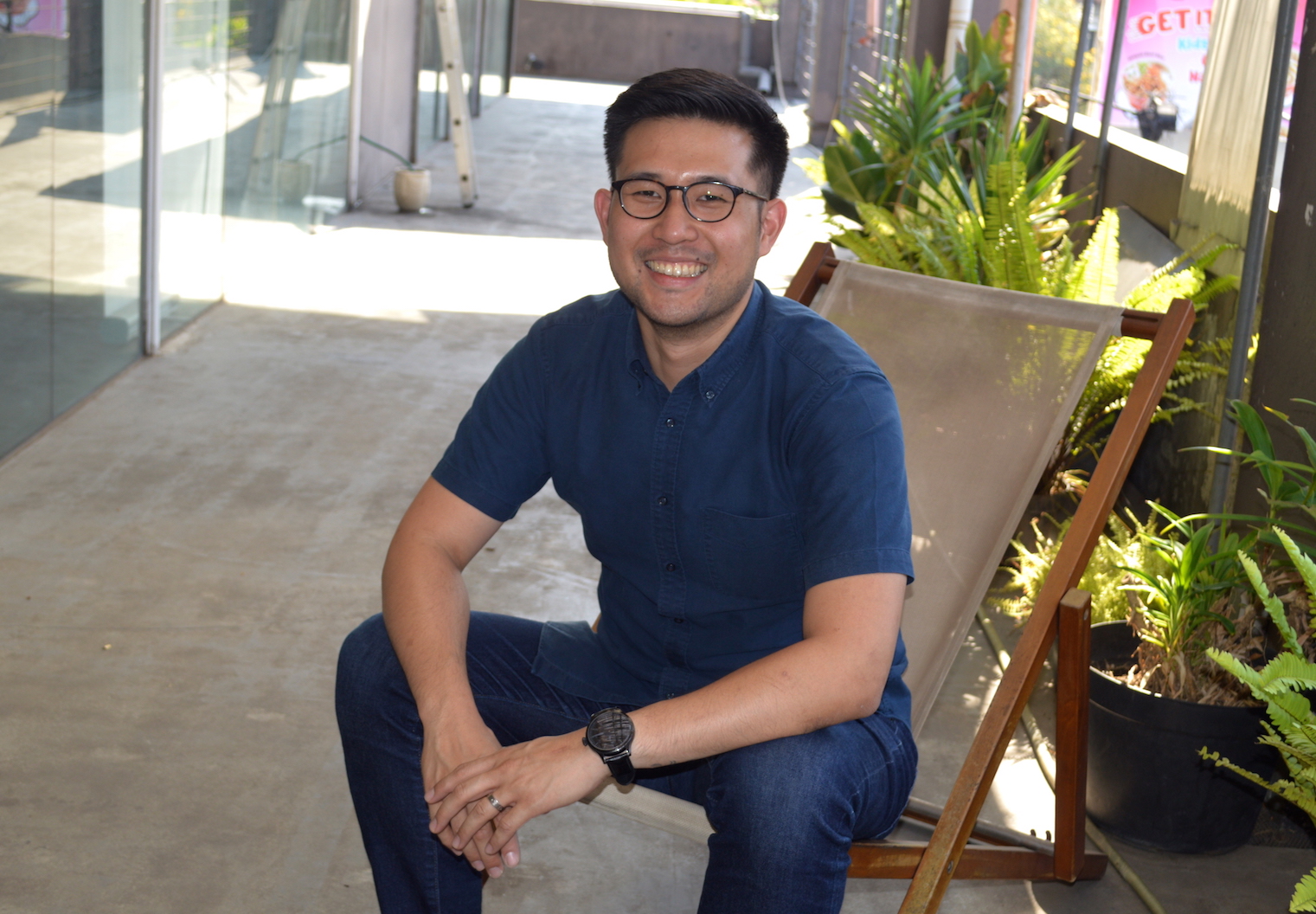 In 2019, the government acknowledged the role of social enterprises in facing Indonesia's challenges. However, a lack of regulation and support can mean that good intentions actually have damaging effects on their surroundings. Great ideas for things like reducing plastic waste, or being inclusive of disabled people, can lead to creating more waste or exploitation.
SIAP believes that impact management and measurement, along with other business strategies, can not only help better decision-making, but also reduce the possibility of an unintended negative impact. That's a useful lesson, not only for social entrepreneurs: SIAP is currently collaborating with the Jakarta city authorities (DKI Jakarta) and one of Indonesia's largest tech firms, Go-jek, to teach impact measurement, with the aim of improving sustainability in all Indonesia's social and environmental works.
A learning platform
Hendradjaja started SIAP in 2017, combining a long list of business skills with eagerness to make a positive social impact.
"I had worked in the business world for seven years, but then I wanted to do something more social," he says. "In 2014, I created a non-profit to help with Indonesian education issues called HORE Indonesia. From there, I've learned the hard way that depending on a non-profit model doesn't work. It is not sustainable."
Through networking events he met Adryan Hafizh, CEO and co-founder of PT. Kolaborasi Kapital Indonesia, a company focused on nurturing young people to start their own business and collaborate with members of the startup community. In 2017, Hendradjaja and Hafizh created SIAP to strengthen the social enterprise ecosystem in Indonesia.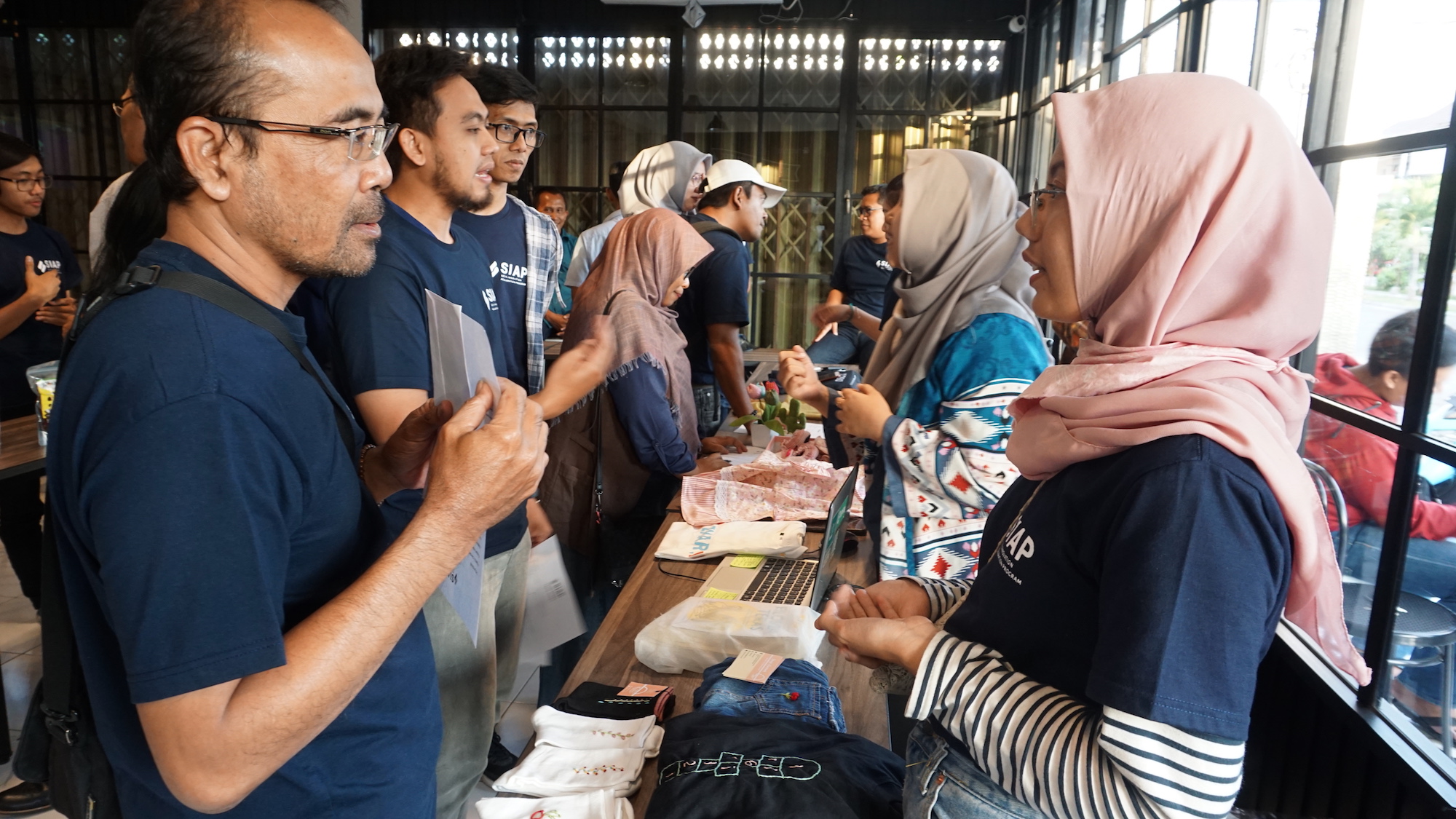 Above: Presentation day during one of the SIAP bootcamps.
SIAP started as a learning platform and an accelerator for aspiring and early-stage social entrepreneurs. Through its signature 10-week bootcamp, it provides mentorship (connecting early-stage social entrepreneurs with at least 16 experienced peers), personal, team and business development, and learning resources. Hendradjaja uses Impact Hub Jakarta – of which he is also a co-founder – as the main physical venue for bootcamp sessions, with interaction also taking place online.
SIAP charges around Rp 2.5-3.5m (£138-194) to participants for the whole 10-week bootcamp.
"We didn't want to charge too much in the beginning, just enough to support SIAP's daily expenses," explains Hendradjaja.
Four cohorts (68 social entrepreneurs total) joined the programme in 2017-2019. They all came from Jakarta – so, in 2019, SIAP paused registration for its signature bootcamp to pursue a wider range of applicants and reach entrepreneurs from other Indonesian cities.
Beyond Jakarta
Expansion to new regions was possible thanks to the British Council's Developing Inclusive and Creative Economy (DICE) Fund, which provided a grant of £83,000 for a joint project between SIAP and Social Value UK, a UK organisation working on social impact and social value, and which had previously trained some of the SIAP team. The project allowed SIAP to create another initiative, the Social Enterprise Development Bootcamp, in the second-tier cities of Makassar, Malang and Solo, as well as Jakarta.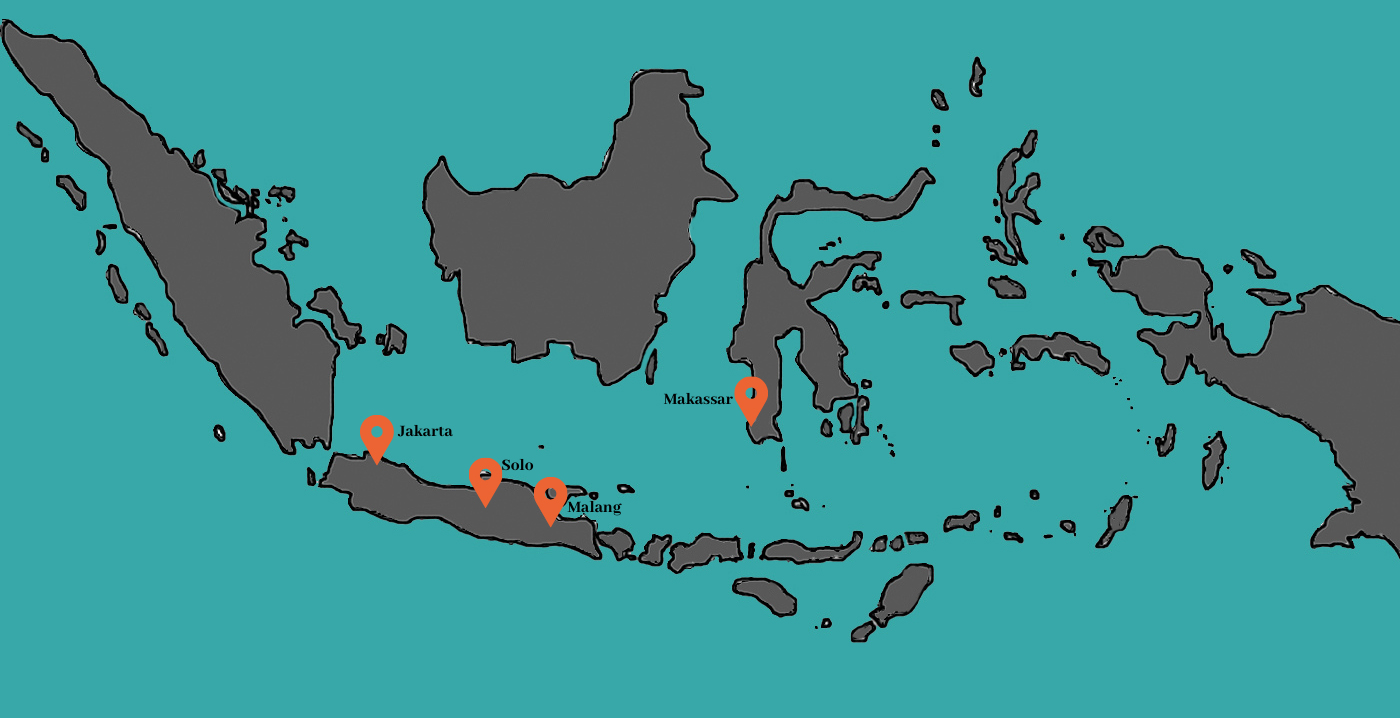 Hendradjaja explains: "You can divide the Indonesian social enterprise ecosystem into two categories, the ones in Jakarta and the ones outside." Most social enterprises in the capital – southeast Asia's largest city, with a population of over 30 million in the greater metropolitan area – benefit from more access to modern technology, and their founders often have a better understanding of business terminologies, he says.
SIAP chose to approach second-tier cities initially because they're big enough to affect the national economy (Makassar for instance has a population of 1.3 million and has a long history as Indonesia's centre of trade); the three new bootcamp cities also have some existing social enterprise activity.
'You can divide the Indonesian social enterprise ecosystem into two categories, the ones in Jakarta and the ones outside'
"There weren't a lot of incubators in Malang, Makassar and Solo, but there are a growing number of social entrepreneurs," continues Hendradjaja – even if they don't always master the business jargon and terminology that their peers in Jakarta are familiar with.
And social entrepreneurs outside the city may have one "huge advantage", he adds: "From my observation they are able to have a closer relationship with their beneficiaries and the issues around them."
The bootcamp started in July 2019 in Solo, then moved to Malang, then Makassar, and ended in December in Jakarta. This time, thanks to the grant, it was offered to selected applicants for free. In each city around 25 entrepreneurs took part in face-to-face and online courses over a period of two months, and at the end gave a presentation on how they planned to improve their enterprise. SIAP also selected one or two participants from each city to be the 'team leader' – responsible for ensuring other participants continue to feel supported by each other after the bootcamp ends.
More than good intentions
A big focus of these bootcamps is impact assessment methodology, or managing and measuring impact. Ari Sutanti, senior programme manager at British Council Indonesia, believes SIAP is the only incubator in the country with this specialty.
"SIAP is a social enterprise, but also an enabler that tries to support other social enterprises. The outcome of SIAP is to create sustainable social enterprise," she says.
To teach impact management and measurement, Hendradjaja and his team learned from experts at Social Value UK. "Impact management has been around for 15-20 years, but the conversation globally only started in the past five years," explains Adam Richards, project, research and training manager at Social Value UK. In the training that his organisation gives, entrepreneurs learn about "the unintended negative impact that might happen from good intentions and also challenges that enterprises often encounter while managing impact".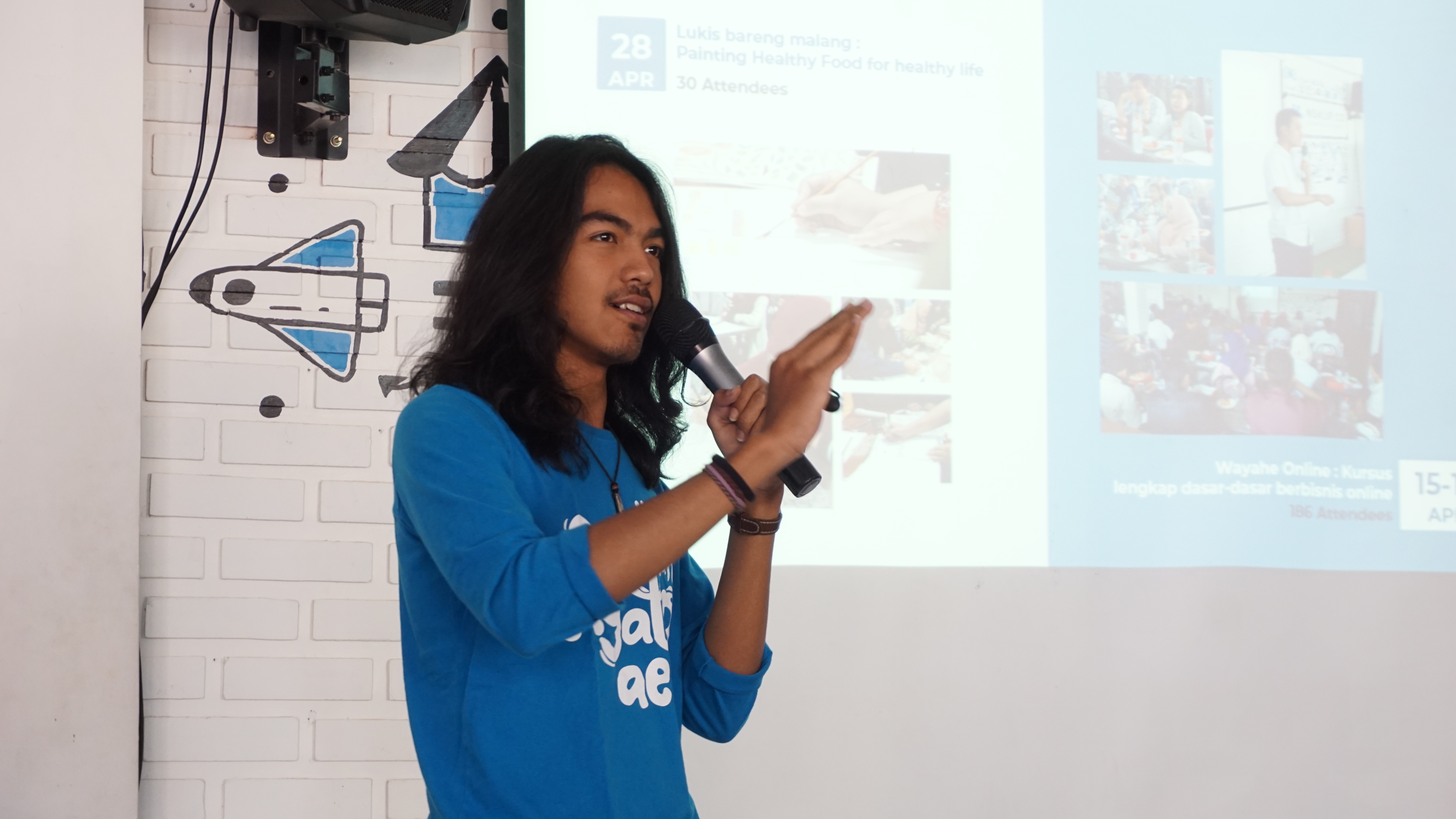 Above: A SIAP community event in Malang.
Based in Liverpool in England, Social Value UK is a national network that helps people make better decisions that don't just account for the financial value of their business, but also its social and environmental impact. It sits under the umbrella of Social Value International, which has members in 45 countries. Richards explains that each country needs to adjust how they manage and measure impact accordingly, but the principle works globally.
'Impact management and measurement should not be words that are exclusive to consultants and experts'
When preparing to work with SIAP, Richards and his colleagues considered "the stage of social entrepreneurship in Indonesia and the level of awareness about impact management and measurement." He believes that many are still unfamiliar with the jargon. "Impact management and measurement should not be words that are exclusive to consultants and experts. If we want to change the world, this needs to be something that all organisations understand."
Richards, who trained SIAP's team when the organisation was getting started, believes that Indonesia has many organisations doing great things and has "absolute passion and determination to succeed, willingness to do things in the best way possible… and openness to share, learn and collaborate." He is also positive about SIAP's role: "I think the passion that SIAP shows to really support social and creative enterprises in Indonesia is really amazing. Their willingness to collaborate and share their experiences also allowed us to share our experiences in a way that really brought us together," he says. "The work that we're doing now continues to improve. If we came to Indonesia and did this ourselves, we would not have the same impact."
Astari Sarosa is a DICE Young Storymaker – one of 14 young journalists recruited by Pioneers Post and the British Council from six countries to report on social and creative enterprise.
Portrait of William Hendradjaja by Astari Sarosa; all other photos by SIAP.
Source: Pioneers Post – Latest News Feed